Jurassic World: Dominion Dominates Fandom Wikis - The Loop
Play Sound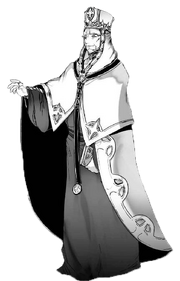 The Holy Kingdom of Alleius is a prominent human country and a seat of religious power. It neighbors the Kingdom of Analeit[1] in the Daztrudia continent.
General Information
The Holy Kingdom is a theocracy led by the current head of The Word of God Religion[2], Pope Dustin LXI.
The Holy Kingdom is also responsible for the upbringing of the Saint and the announcement of the Hero.
They do not have warm relations with the Demon Realm and Sariella.
Religion
Led by Pope Dustin LXI, the Word of God Religion is the largest religion and a major power among humans
Background
There are other minor religions such as Goddess Religion that maintain a sort-of Check-and-Balance system in regard to religious power among the humans.
Practices
Location
Word of God Religion Headquarters
Notable Residents
History